Meet the Azwell team
Our instructors will help you achieve your personal fitness goals, whether it's reshaping your body, improving your flexibility, reducing stress or relearning to move after injury.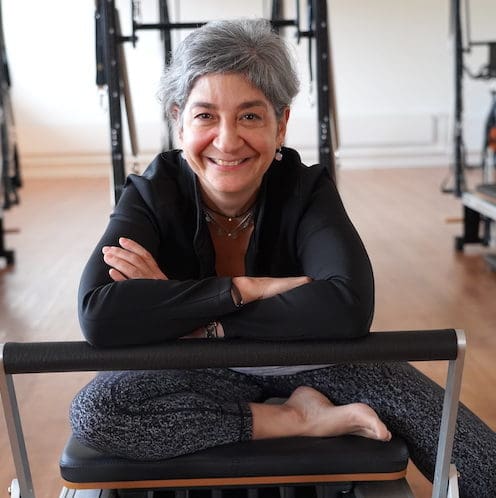 Zoé
" Life is what you make of it. It always has been and it always will be." – Eleanor Roosevelt
Movement has always been an essential part of my life. As soon as I could walk, I explored movement through different disciplines that shaped my body, built my character and developed my mind. Early on, I learned rigor from ballet, strength from snowboarding, precision from yoga and body control from Pilates.
Understanding how our bodies work, and controlling them, is essential if we are to enjoy ourselves, manage our limits, progress and become efficient. I've sensed this need in our clients, to understand movement in order to connect with their bodies and ultimately feel better.
As a pilates, yoga and movement enthusiast, I share my experience and passion to offer you a fun and positive experience that will change your habits. One that will gradually free you from your own limitations and open you up to the innate intelligence of the body that lies within each of us, bringing us serenity and energy.
Translated with www.DeepL.com/Translator (free version)
Lolita San Miguel Pilates Master & Educator
STOTT PILATES®
Yoga Iyengar®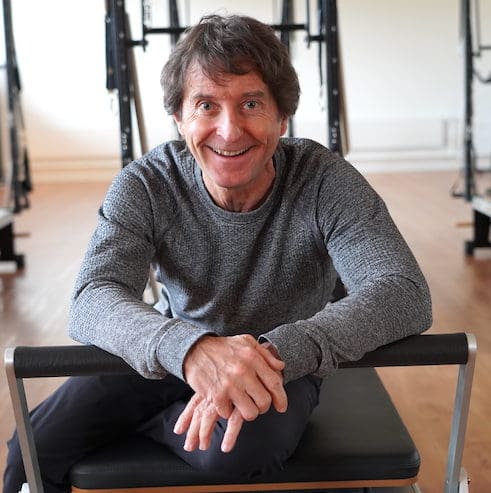 Nigel
"There are no problems, only solutions" -Newt Loken
As soon as I started artistic gymnastics at the age of 9, I quickly fell in love with the training sessions and the sensations on the various apparatus, and I soon had the desire to become a top-level athlete. Perseverance, intensity and emotion describe the next 20 years, which saw me become an international athlete for Canada and the American university circuit, as well as coach the Canadian junior team and Toronto's elite young athletes.
I'm passionate about movement. It's a game that allows you to take what you have and make it what you want, to develop your autonomy, manage your attitude and excel in your sport.
I believe in human potential and adaptability. I use my knowledge and experience to help my students recover from injury, progress towards their goals and feel fit. I love this exchange so that everyone can learn about their bodies and discover new possibilities with pleasure.
Bachelor Exercice Sports Science (Michigan, USA)
MBA (IMD, Suisse)
STOTT PILATES® & Yoga
Nadia
Creative, smiling and always on the move!
What's important to her is meeting new clients, teaching the basics of Pilates and challenging you in the more advanced classes. She's a specialist in cardio trampoline on the Reformer, special workshops and lots of other tricks.
And if you don't see her in the studio, you'll find her wearing out her running shoes in the vineyards or around the lake!
Pilates Lolita's Legacy
Trail running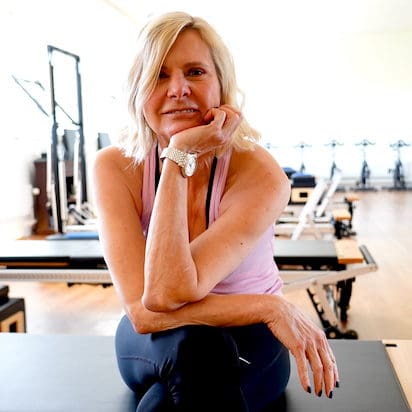 Veronique
Véro is a pilates & golf addict. Calm, warm and ready to talk!
A lifelong golf enthusiast, the Pilates practice she's been consuming for 15 years has become her next journey. She'll make you feel all the layers of abs on your body, even the ones you didn't know you had!
Otherwise, the rest of her time is spent on the golf course and in competition!
Pilates Lolita's Legacy
Handicap de golf 13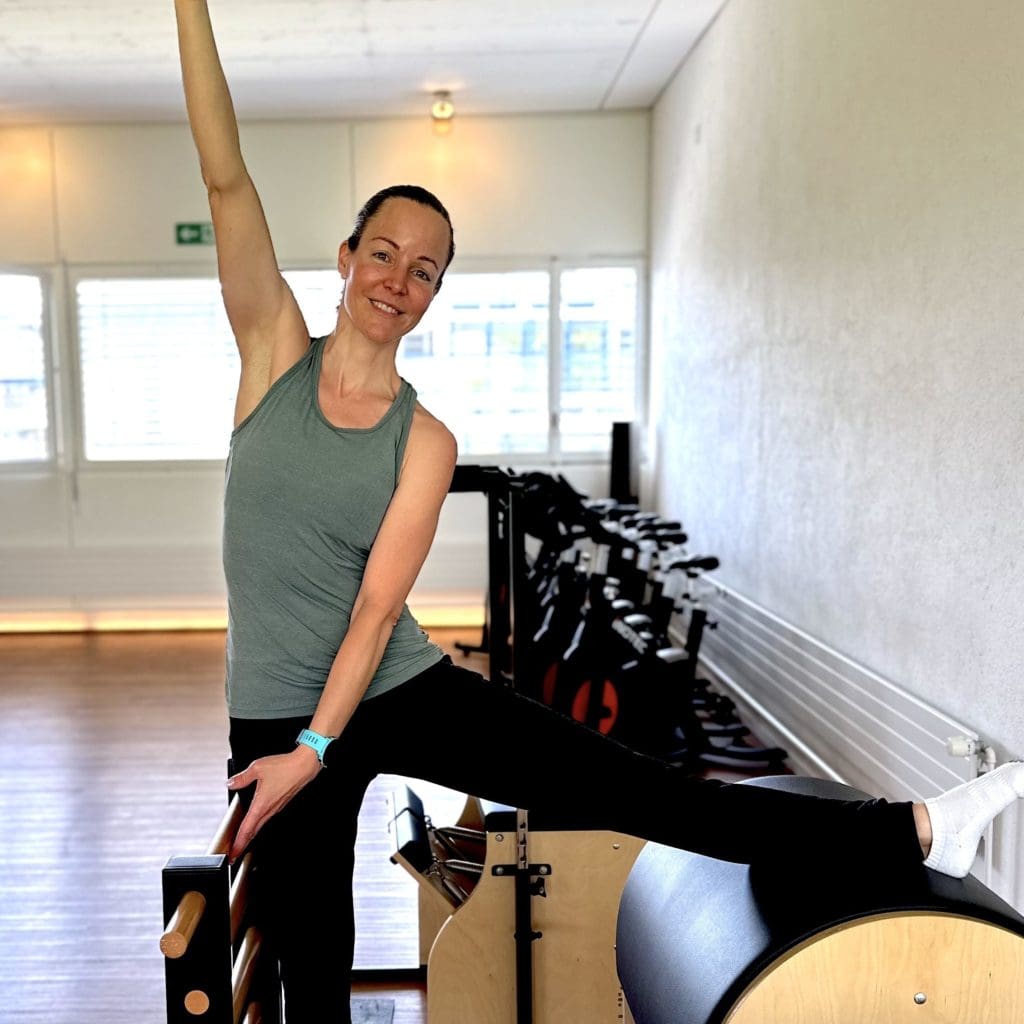 Birgit
Birgit is cheerful and will immediately put you at ease.

She's been a pilates enthusiast for 13 years and is very multi-skilled. She likes to use accessories such as balls / elastics to vary and intensify your workouts and allow you to relieve back and joint pain.
An elite freediver 🤩, she has competed in several world championships and set four national records and one world record 🏅!
Her courses are varied and fun, while remaining sensitive to your needs.
Pilates Institut Équipement & Mat
Personal Trainer 
Reiki